Open Sessions for U12 Premier DDSL
3 December 2017
With the new season kicking off in February 2018, Swords Celtic`s under 12 DDSL Premier team are holding open sessions commencing on the 5th Decemb ...
Fundraising Event for U15A team
13 November 2017
Our 15A schoolboy team are holding a fundraising event in conjunction with the Senior section to raise much needed funds f ...
Open night for Girls/Boys aged 4-7 year old
25 September 2017
BBQ and DJ on th night with a Coaches v Parents game under lights.

...
Swords Celtic teams "Square" up in Nettuno Cup.
12 September 2017

Swords Celtics u8s and u9s competed in the Nettuno Cup hosted by Square Utd. With both teams competing in the u9 s ...
Hennessy`s Hero`s lift McCabe Cup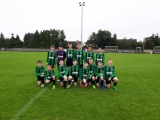 10 September 2017
Swords Celtic needs you....
9 September 2017
A number of vacancies exists within the club, if you are in receipt of a social welfare allowance for the last 12 months you will be eligible to ap ...
Swords Celtic AGM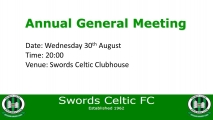 23 August 2017
Bridge closure on Balheary road
20 August 2017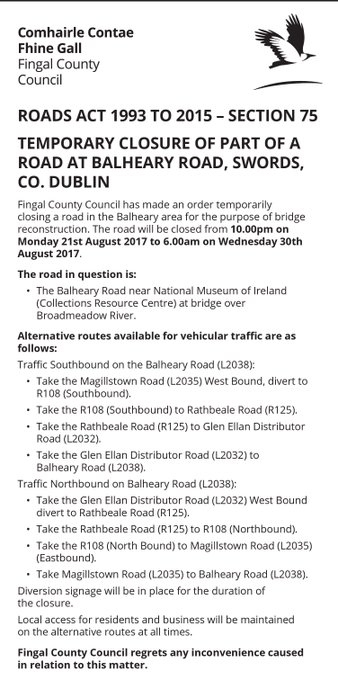 ...
Swords u9s participate in the Laytown cup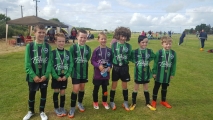 20 August 2017
Swords u14s win back to back tournaments
20 August 2017
Onwards and upwards for Sean Roughan

17 August 2017
On behalf of all at Swords Celtic FC,we would like to wish Sean Roughan all the best for the future as he has signed for B ...
Schoolboy AGM 22nd August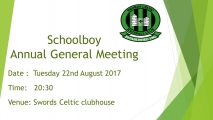 14 August 2017
Schoolboy AGM
Any proposals for the above meeting should be sent to swordsceltic@gmail.com no later than the 20th August 2017
...
Peewee Academy is Back!!!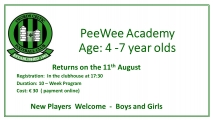 6 August 2017
Saturday team dine at the top table in the LSL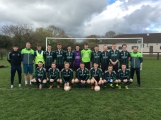 2 July 2017
Swords Celtic Players attend Glasgow Celtic Elite Academy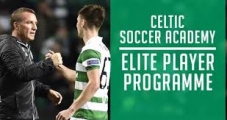 2 July 2017
Best of luck to Chris Gough, Cian Beirne, Cormac Burke, Jason Dignam and Darragh Curtin. The five players representing Swords Celtic at the Glasgow ...
Swords Celtic Summer Camp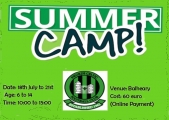 2 July 2017
Celtic Soccer Academy 2017 registration page link
Glasgow Celtic Camp
Swords Celtic will host a Glasgow Celtic Easter Camp from Monday 10th to Friday 14th April.
All the coaches will be from Glasgow Ce ...
16 March 2017
Peewee Academy
Peewee Academy back on Friday the 20th January 2017
...
18 January 2017
Fingal Christmas closure period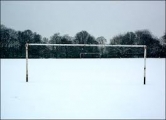 8 December 2016
Please note that pitches will be clo ...
Christmas Party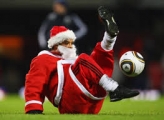 22 November 2016
Swords Celtic Christmas party for players from Peewees to Under 11 in N Zone on Malahide Rd. on Decembar 4th from 4pm to 6pm.
Please ...
Results for non-competitive games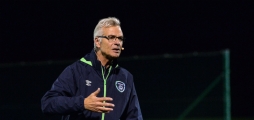 22 October 2016
As part of the adoption of the FAI Development Plan we will not be posting results from u8s to u10s on our website page going forward as all games ...
Swords Celtic U8s shows racism the red card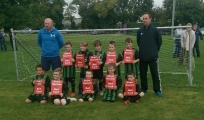 22 October 2016
Brendan and Niall, along with the U8s DDSL yellow participate in the "show the racism the red card" campaign against Killegland FC. The b ...
Community Employment (CE) positions available
22 October 2016
Swords Celtic have currently 5 positions available in various roles within the Club. If you are unemployed for over 12 months or qualify ...
IMPORTANT: Fees are now due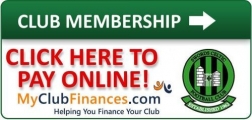 11 October 2016
IMPORTANT Due to the short season, fees were due to be paid before the end of September, the committee have agreed to extend the deadline until Frida ...
Fingal Football FAI style

5 October 2016
The FAI development plan was in full flow on Saturday when two fingal teams, Lusk Utd and Baldoyle Utd came to visit Balheary Reservoir to take on ...
Coaches Pack now available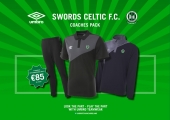 4 October 2016
New Coaches Pack now availabe for 85 euro.....order through the shop in the clubhouse.
...
Swords Celtic keeper represents Europe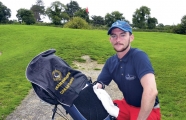 21 September 2016
All-weather schedule announced

21 September 2016
Here is the current training schedule for the forthcoming short season 2016:
Please ensure the appropriate footwear is worn.
...
Swords 16 P win local derby in season opener.

21 September 2016
Sunday morning saw Swords Celtic 16P open their account ...
Swords Celtic U11A1 win first game in DDSL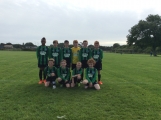 13 September 2016
Robbie and Stephen`s team got their season underway on ...
Exclusive Umbro offers to Swords Celtic
9 September 2016
Exclusive Umbro Offers to Swords Celtic.........
Academy pack - 30 euro
Players Pack - 60 euro
Premier Pack - 110 euro
...
Online Membership payments now availabe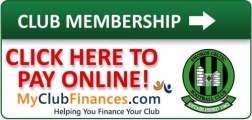 9 September 2016
Six of the best from Celtic`s Major 1 team
4 September 2016
Major 1 Saturday
Swords Celtic 6-1 St James/Pegasus
Huge improvement on last weeks defeat. Training games during the week have ...
Swords get home win under lights
4 September 2016
U9s perform at Ashbourne tournament
4 September 2016
Robbie Shields took his young U9`s chargers to the Ashb ...
Swords U10s start life in the DDSL
4 September 2016
DDSL U10's Swords Celtic v Kinsealy Utd
Super start to the season by Swords in what was an outstanding team performance. In what was ...
St Patricks Day Parade,
20 March 2016
Hi Everybody,
A couple of images from this years St Patricks Day parade, many thanks to Maria and Steven for the pics.
...
Additional Camp Places
Hi Everybody,
Celtic have made a few additional camp places available, these must be booked on Friday, if you are interested please contact ...
16 March 2016
Camp Registration Closure
Hi Everybody,
Just a reminder that registration for our Celtic camp closes tonight
Wednesday, no registration will be allowed after 8 ...
16 March 2016
Camp Forms
Patrick's Day Parade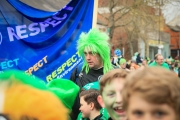 12 March 2016
Easter Camp
8 March 2016
Celtic Partnership Coverage

28 February 2016
Hi Everybody,
We have had some great coverage of our partnership with Celtic FC. Our thanks to Swords Gazette, Herald Striker supplement& ...
Table Quiz
26 February 2016
Senator Darragh OBrien
The club would like to wish Senator Darragh OBrien the best in& ...
25 February 2016
Keelings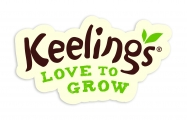 24 February 2016
Easter Camp News

21 February 2016
Irish Blood Transfusion Service
19 February 2016
We are very pleased to be able add the Irish Blood Transfusion Service as a shirt sponsor.
...
Kickstart 1

17 February 2016
Swords Celtic Partnership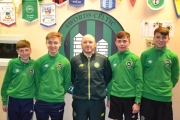 17 February 2016
Glasgow Celtic Soccer Academy

13 February 2016
Futsal

26 January 2016
U12 NDSL

21 January 2016
Hi Everybody,
Big congra ...
U13 NDSL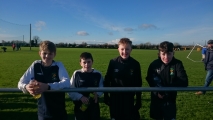 10 January 2016
Here are 4 of our U13 Player ...
PEE WEE Academy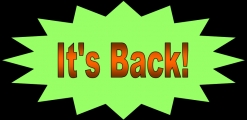 8 January 2016
Our Pee Wee Academy will return for a new term next Friday the 15th of January weather permitting,
times are the same as



HHFC Friendship Cup
6 January 2016
Hi All,
Swords Celtic has made it through to the



Saturday Night Futsal

4 December 2015
Hi Everybody,
U16 teams are invited to take part in a Futsal competition, check out the poster for details.
...
CLUB SHOP
Hi Everybody,
Just a quick note, the online club shop is now having the new range added to it however please do not use the shopping cart ...
1 December 2015
Goalkeeping Coaching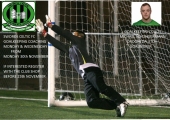 22 November 2015
Christmas Appeal

18 November 2015
Hi Everybody,
Please support the Christmas Appeal from the Aoibhneas Refuge if you are able to do so
NDSL/ ...
Rehearsal Pictures
6 November 2015
Hi Everybody,
1 week to go to the Strictly Come Dancing night and there are now pictures from the rehearsals in the gallery section
...
Calling all U15 Players
Swords Celtic is looking for players born in 2001, if you are available to train on a Friday and Wednesday pleases contact Paul Kunkels on
< ...
27 October 2015
Strictly Pictures
27 October 2015
Hi everybody, The first pictures of the competitors in our Strictly Come Dancing night are here, many thanks to Nikki Lynch for them.
< ...
Aramex Presentation
16 October 2015
ARAMEX PRESENTATION
Frank ...
Strictly Come Dancing
16 October 2015
STRICTLY COME DANCING.
Our Strictly Come Dancing night ...
Peewee's Academy Returns Friday the 28th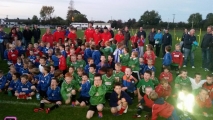 21 August 2015
Next Friday the Peewee Academy returns for the first term of the season.
Training Starts at 18:00, and is o ...
U16 C's Looking for Goalkeepers

18 August 2015
Hi,
Bernard Fagan here from the under 16c team we are looking for a goal keeper to play with us. We hope to play in the under 16 B league nd ...
Well done to Jordan McGuire
14 August 2015
We here at Swords Celtic would like to congratulate Jordan McGuire, who was formerly the Captain of the U15 Premier team here. Jordan made his Leag ...
Places available on teams of All Age Groups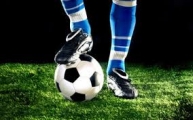 14 August 2015
We still have place to be filled, on teams of all ages groups.
If interested please come up for training.
Times can be found on th ...
Congrats to the Under 12's
7 August 2015
July 28th, 2015

During a recent trip to Denmark the Under 12's won the bronze medal at this years Players Cup.
Where they ...
New Girls Team
6 August 2015
Swords Celtic in association with the FAI, they are trying to develop an U12's Girls Team (born 2004) training every Thursday at 6pm. Anyone ...
A Few places still open on our U16 Premier NDSL Squad.
6 August 2015
Training Tuesday's and Thursday's at 19:30.
If you want to be in with a chance of joining such a successful team for queries Contact ...
Swords Celtic Schoolboys AGM
6 August 2015
The Peewee Academy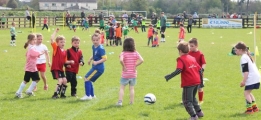 6 August 2015
The Peewee Academy for 5-7yr olds,
Returns Friday the 4th of September, at 6pm.
Just turn up on the night.
Cost is €25. ...